As described in a recent post, dental conditions are often hidden and painful. The following posts are going to help describe conditions that pets can get as well as treatment. Many people I talk with are surprised how we can help pets with dental conditions and save teeth whenever possible.

As stated in the image above, when conditions are right, it is possible to save teeth that have been 'knocked out.' It is VERY important to put the tooth in a glass of milk and drive promptly to a veterinary dentistry center. The less time out, the better. In all cases, the injury must have occurred within 24 hours. There are exceedingly rare cases of teeth being repositioned within 30 minutes after the luxation and the tooth becoming vital again.
The trauma causing this situation often occurs in dogfights or road accidents (HitByCar). Sometimes the tooth is moved to the side (luxation/subluxation). Other times the tooth is pushed inward (intrusion). In all cases, there needs to be enough supporting bone and no or very little infection surrounding the tooth to allow the appropriate healing.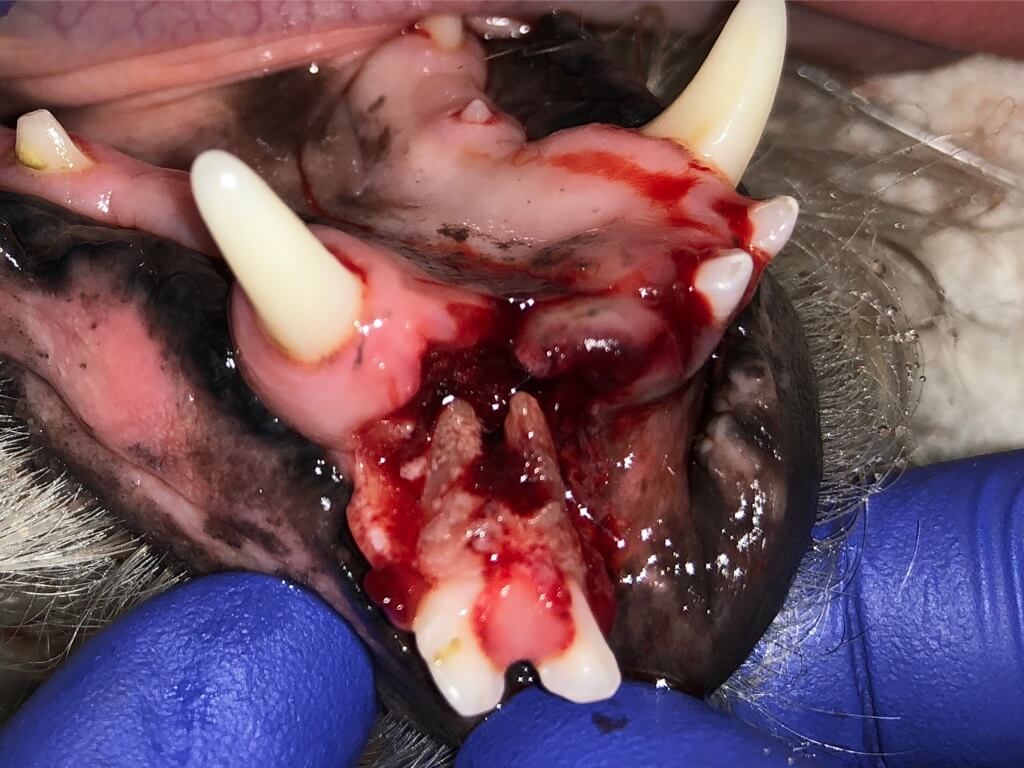 The tooth is splinted and a follow up root canal therapy is performed one week later. Depending on each case, the splint may stay in place for up to four weeks, then removed. In all types of endodontics, it is necessary to follow up with anesthetic imaging of the tooth in 6 months, then every 12 months there after.
In this emergency case, call our office or an emergency clinic telling them of the urgency of this case (keyword avulsed) and they will call my cell phone so I can meet you as promptly as possible.