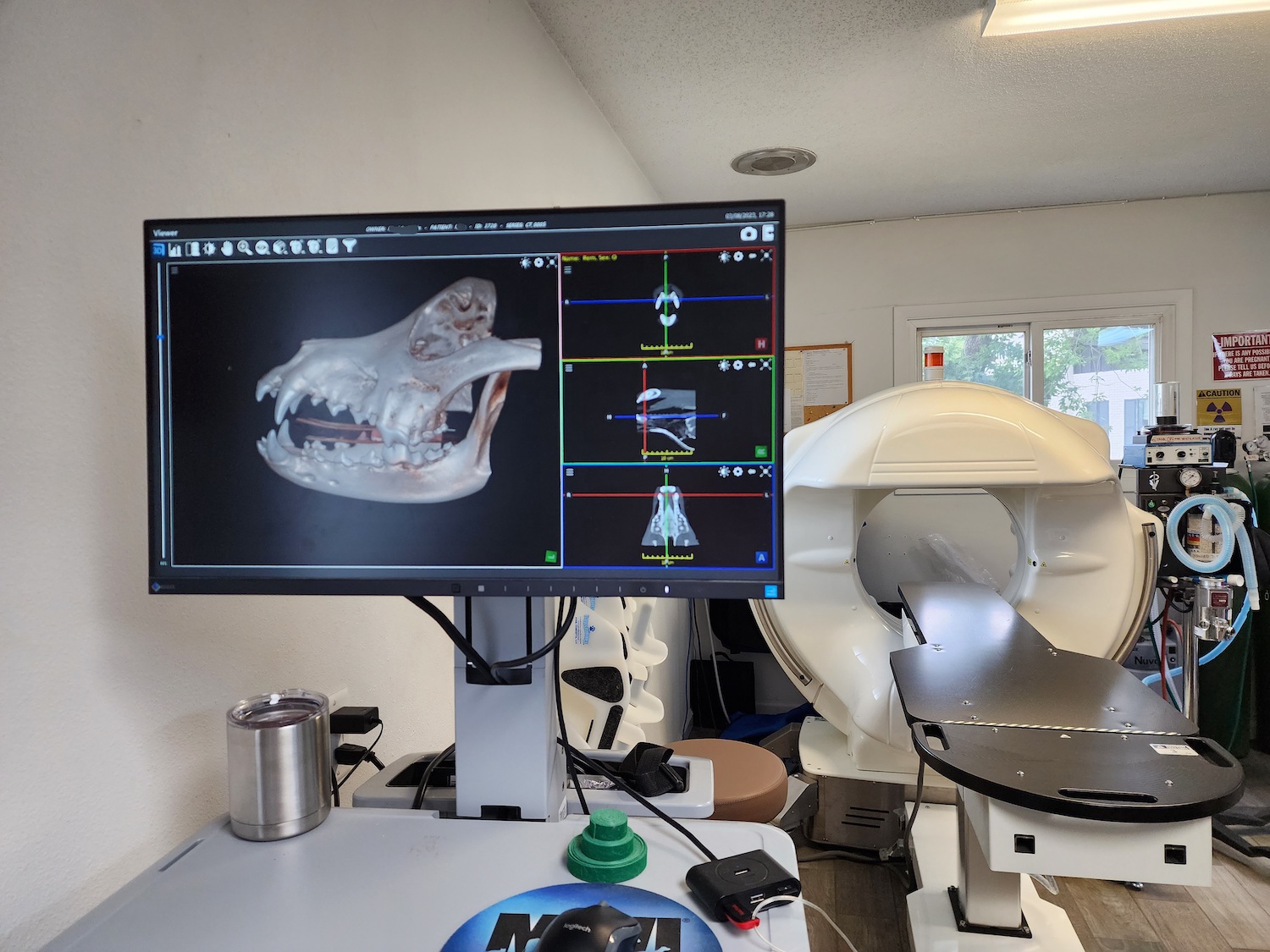 When people get sick, they can tell their doctor what they feel to help determine the best course of action. For pets, the veterinarian's exam and diagnostic tests are even more important as pets cannot verbalize what's wrong. On a daily basis, veterinarians use tests such as bloodwork, x-rays, and ultrasounds to get information to help find solutions to pet ailments. Family Pet Veterinary Center and Animal Dentistry Referral Services in Norwalk, IA have technology to help find answers for your dog or cat faster: Cone-beam computed tomography (CBCT), a type of 3D Imaging.
What is 3D Imaging for Pets?
Our unique 3D imaging is like a human CT scan or MRI, but it uses 60-90% less radiation than conventional CT, takes 75% less time, and has up to 1481 times more detail than conventional CT. It can be used to image bone or soft tissue depending on the settings, then makes a true 3D image of the layers of the scan. This technology often allows veterinarians to run one or two tests to get more answers than 3-6 separate diagnostic imaging with the goal to get more accurate answers faster.

What does our CT machine do?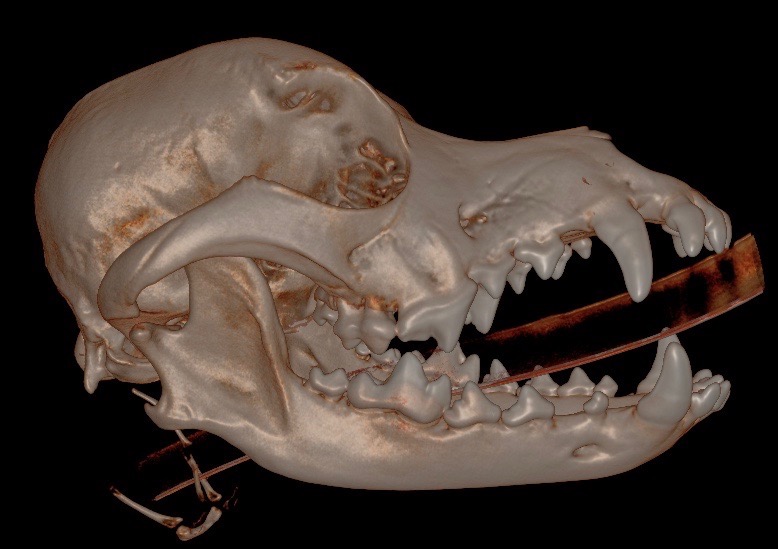 Our CT machine is called the PICO. It is the smallest scanner currently made in the world. This machine can provide image results that are 2-3 times more detailed than many micro CT machines. With our CT machine, we are able to take an image of your pet every half of a degree, which is 720 images! The computer then reconstructs those images into a 3D rendering of your pet's skull. We can then view that rendering in slices at 0.15mm thick! For reference, a human hair is about 0.1mm thick. Very few CT units in this category have this capability.
Why should I choose CT imaging for my pet?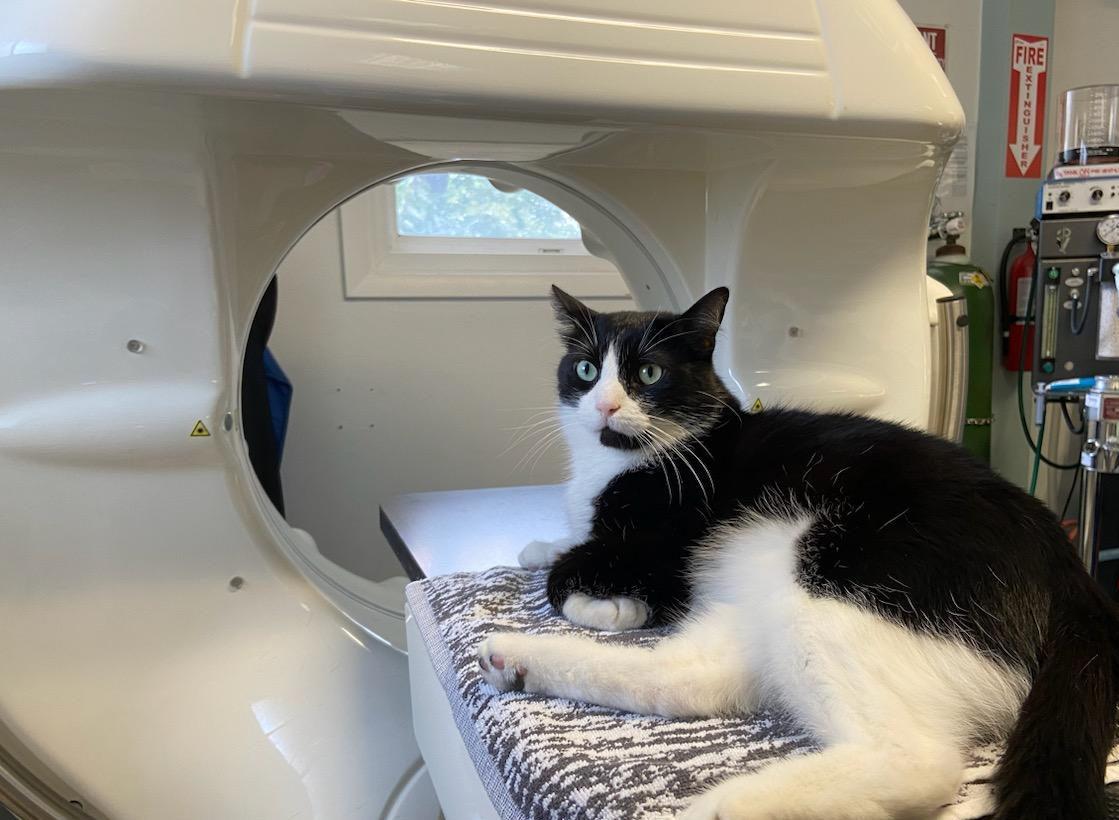 CT imaging by nature is much more detailed than standard radiographs due to its 360 degree rotation. With CT imaging, we are able to find and assess problems more accurately than traditional interdental radiographs. Our CT imaging is 4.7 times more detailed than standard x-rays, and twice as likely to find problems in cases of trauma. We are able to have a more accurate diagnosis with use of high definition CT combined with the physical examination of your pet. Our CT imaging is also less time consuming than intraoral (dental) x-rays. In as little as 15 seconds or as long as 90 seconds we have a full scan of one site of your pet under anesthesia. Our team members are able to shorten anesthesia by using our CT machine, which also means we can treat your pet faster and minimize anesthesia!
Read more about dentistry 3D imaging here. We are happy to answer any questions if you'd like to call or stop by our Norwalk office to see the technology.