As described in a recent post, dental conditions are often hidden and painful. The following posts are going to help describe conditions that pets can get as well as treatment. Many people I talk with are surprised how we can help pets with dental conditions and save teeth whenever possible.

Non-standard root canal therapy is a situation in which the steps cannot be completed because the tip of the root (apex) is open preventing a tight seal, cannot be disinfected adequately, or cannot be filled properly.
This tooth was traumatized at a young age before the apex closed: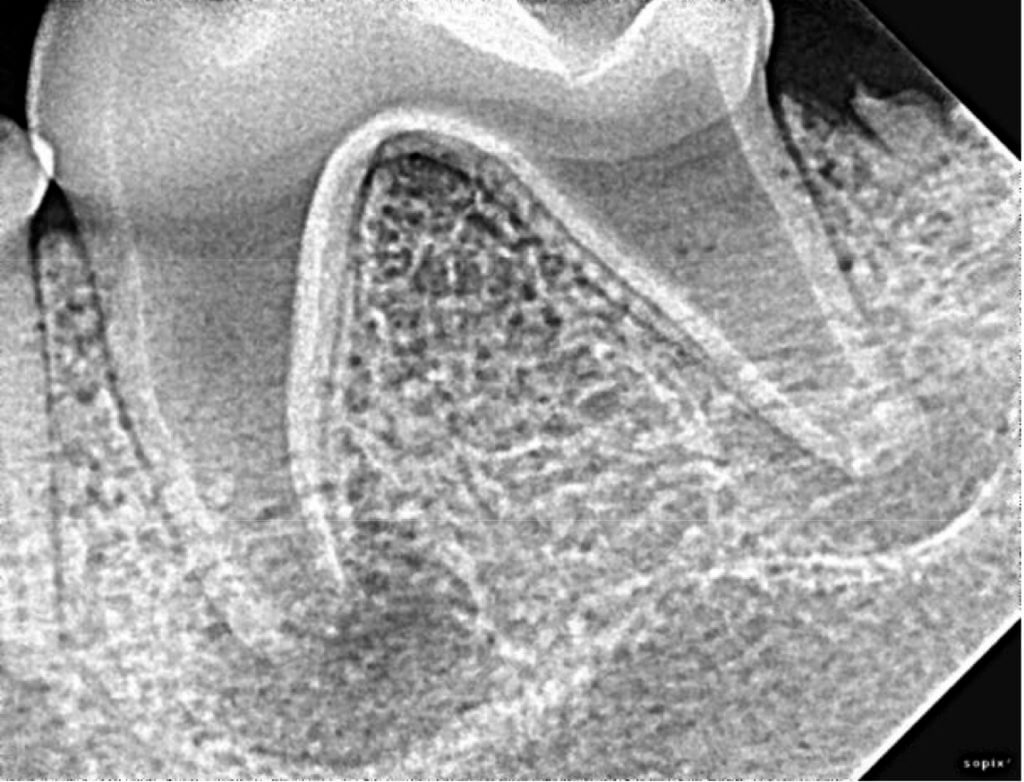 Disease at the apex of this discolored tooth 'dissolved' the apex leaving it open: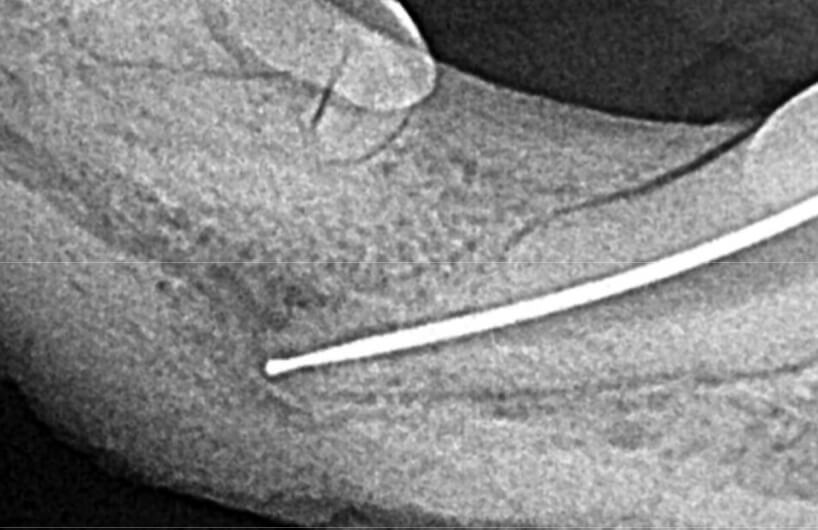 Special techniques and materials are used to close the apex and complete root canal therapy. This is known as apexification and results in a structural and functional tooth without disease.
Although endodontic therapy is around 93% successful, in cases in which it is not successful, a surgical approach for endodontic therapy can be used. Other times simple bad luck with file breakage prevents appropriate filling of the chamber and may necessitate surgical access to complete an endodontic treatment: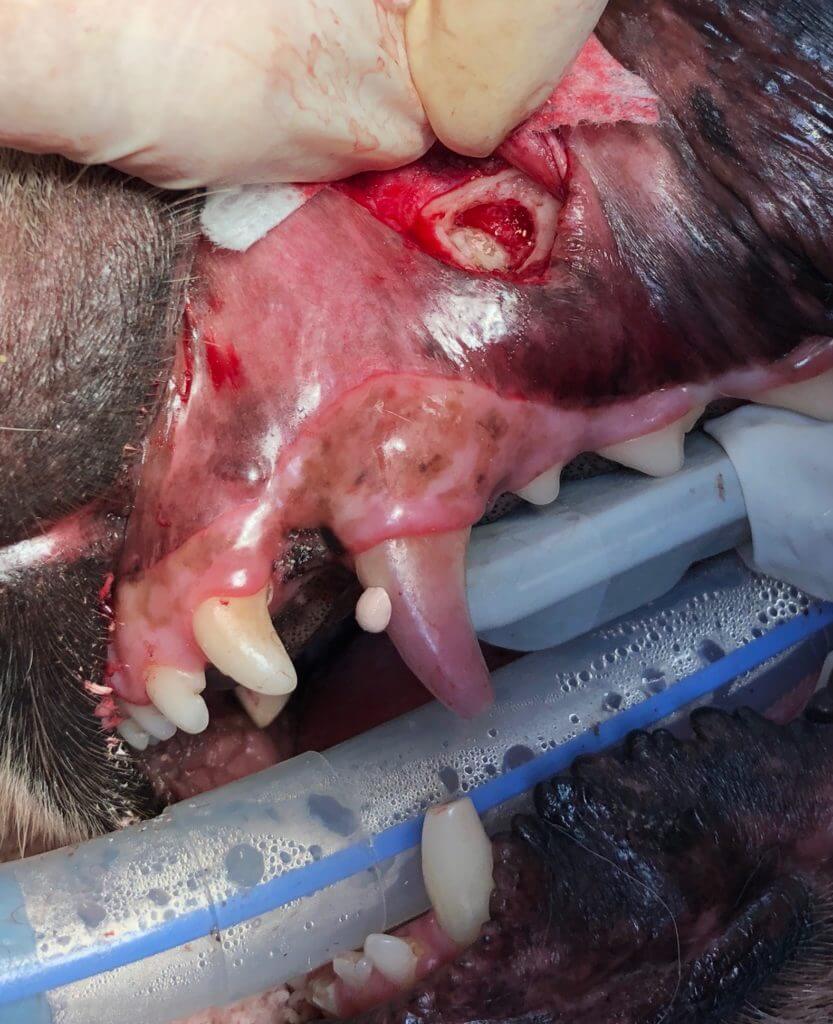 The good news is that there are many ways to save structural teeth!
Contact us to learn more about root canal therapy for your pet.