Family Pet Veterinary Centers strive to provide your pet a Fear Free experience. What does that mean? We make every effort to lessen the amount of fear, anxiety and stress that may be associated with your pet's visit. A Fear Free Certified veterinarian is present at each of our locations.
Pets may be fearful or anxious when already leaving the comfort of their own home, traveling in a vehicle for a visit, or may experience these problems when in the new environment of a pet hospital setting. These disturbances may result in negative emotional and possibly physical changes that can persist or worsen over time. Signs of stress may not always be obvious. Please observe your pet for any of the following signs.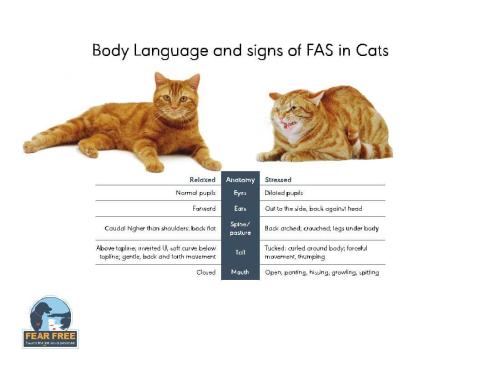 We encourage you to contact us or take steps to reduce the level of anxiety your pet may sustain prior to or during travel to one of our hospitals.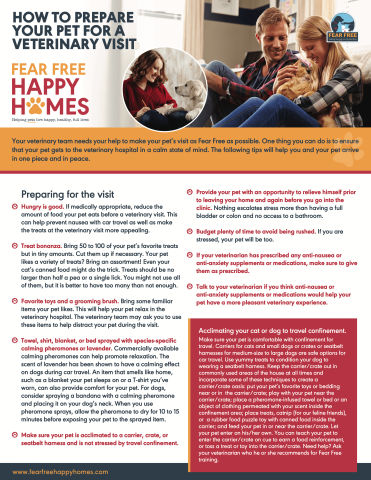 We take pride in providing the best physical and emotional care for our patients by giving them a more comfortable and caring experience. We use learned modalities and changes to the hospital environment to improve our approach for each pet during each visit, thereby reducing the anxiety and fear your pet may have typically experienced.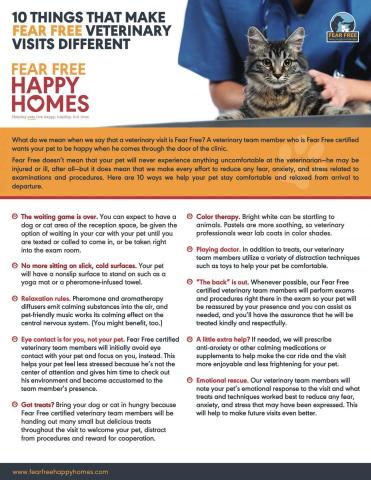 Our teams are dedicated to creating an exceptional and rewarding experience for you and your pet. We look forward to sharing our Fear Free practices with you and your furry family member.